Dr. Samuel Kai Wah Chu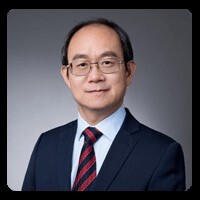 AI literacy in K-16 Classrooms
Dr. Samuel Kai Wah Chu
Associate Professor, The University of Hong Kong, Hong Kong
Education and work experience
Dr. Chu is an Associate Professor at the Faculty of Education, The University of Hong Kong (HKU). He has obtained 2 PhDs in Education – one focusing on e-Learning from University College London, Institute of Education (2017) and another one focusing on Information and Library Science from HKU (2005). His areas of expertise include AI literacy, gamified learning, 21st Century Skills, and Social Media in Education. He has been involved in over 70 research projects with a total funding of US$ 9,391,342. He has published more than 400 articles and books, with over 100 of them appearing in international academic journals. Furthermore, Dr. Chu is the Co-Founder and Co-Editor for the journal Information and Learning Sciences. He is also a Member of the Humanities and Social Sciences Panel of the Research Grants Council of HK. He has received many awards including the Faculty Outstanding Researcher Award in 2013, Faculty's Knowledge Exchange Award in 2016 and Excellent Health Promotion Project Award from Food and Health Bureau in 2017. He's ranked among the top 2% of scholars in 2 research areas: Information & Library Sciences and Education (PLoS Biol 18(10), 2020, a study by Stanford University), and achieved an h-index of 39 over the years. He has been a Consultant for UNESCO Bangkok, Education Bureau, Oxford University Press, Pearson Education Asia, and is currently serving as the ASIS&T Director of Chapter Assembly (2020-2021). He is also an Advisor for EdTech startups at HK Science and Technology Parks and the Founding Chairman of Academy 22 Education for All Foundation. One of his advisory companies is now valued at $0.3 billion HK.
Research Specialty
Literacy, Collaborative Learning, Health and Health Professions Education, Information Science and Management, Learning Sciences, Technology-enhanced Learning
Topic: A review of AI literacy education from kindergartens to postsecondary
Abstract: This seminar (30 minutes) covers 4 short conference papers on AI literacy according to 4 different education levels - kindergartens, primary schools, secondary schools, and postsecondary. Each speaker will present their paper (a literature review) on AI literacy representing each level of education. Each presentation will last for around 7 minutes (30 mins in total). The seminar will end with a Q&A (30 mins).
Keywords: Artificial Intelligence (AI); AI literacy; Kindergarten; Primary; Secondary; University; Review